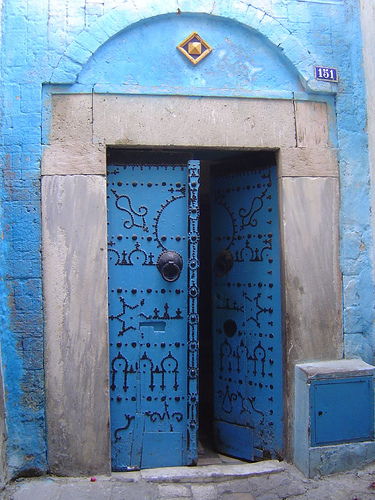 Welcome.
When you "show someone the door" you are usually asking them to leave. It's an idiomatic expression.
I am not asking you to leave! I am showing you this door for other reasons. Maybe you have some thoughts about why, whether you are a graduating Huzzahnian, a new Huzzahnian, or a friendly, thoughtful visitor. Or maybe you have other idiomatic expressions to share. Please do!
Let me know what you are thinking. Drop a comment, leave a note. Come in, come in.
Image: Blue Door by Nicholas MacGowan